About Us
bMobilized is the pioneer in technologies that dramatically reduce the cost, time, and skill required to create and maintain state-of-the-art mobile websites. The company's patented technology instantly creates mobile websites from desktop websites, and automatically inserts mobile-specific features like maps and click-to-call capabilities. bMobilized works with service providers and agencies throughout the world enabling their business clients of all sizes to take full advantage of the opportunity to engage customers on their mobile devices. Led by a team that has co-founded 12 companies with exits totaling over $6 billion, bMobilized has emerged as a global leader in mobilizing businesses.
Investors
Meet our talented team of investors and partners
Alliance Ventures

The Alliance Venture Group, one of Scandinavia's leading early-stage venture capital firms, invests in emerging technology companies and supports their global expansion. Alliance Venture has over $75 million under management, and made its first investment in bMobilized in 2007.

Investinor

Investinor ASA is a government-funded venture capital firm that supports the growth of Norway's most promising startups. With backing from the Norwegian parliament (Stortinget) the fund manages over $2.2 billion on the same terms and conditions as private investors, including clear exit strategies for all investments. Investinor ASA first invested in bMobilized in 2010.

Magnus Invest AS

This is the personal investment company for Birger Magnus, chairman of bMenu / bMobilized.

Tomas AS

Norwegian investment company.

Spring Capital LLC

US investment company.

Redwood Partners

The leading international executive search firm for emerging mobile, Internet and digital media companies.

Ignitas AS

Ignitas is a strategic advisory and investment company focused on helping companies leverage the Internet and new media to enhance business operations and capitalize on emerging opportunities. They provide services in the areas of strategy consulting, early stage investment and investor advicehttp://www.ignitas.com/
In The News
Recent headlines from the world of bMobilized
Ciol

"bMobilized launches mobile commerce solution for SMBs. Powered by jQuery Mobile, the new mobile store reflects the business's graphic identity and features a fully functional shopping cart, product search and multiple payment methods."
Details

Created: 28 June 2013
eWeek

"New site-creation tools from startup bMobilized are designed to help SMBs set up online stores quickly."
Details

Created: 28 June 2013
Business Insider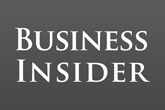 "Business owners, pay attention. We would like to introduce you to bMobilized. Just two months ago, bMobilized released a refresh to its advanced do-it-yourself tool that instantly converts any website into a full-featured HTML5-enabled mobile site, optimized to any mobile device, OS or browser."
Details

Created: 03 July 2012